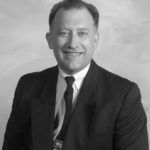 Michael J. Castagna is no stranger to the construction industry, having over thirty years under his belt.  Coming from a large construction oriented working family, Michael is second generation construction savvy.
Michael has earned a well-deserved reputation for his knowledge, experience, professionalism, fairness, reliability, integrity, and ability to get the job done.  And, on top of all that, he's a nice guy who's a pleasure to do business with.
Running his own commercial construction company was the logical culmination of all his efforts since graduating. Michael's first step was to hit the books, earning an Associate Degree in Building Construction Technology from the NH Technical College in 1979.  In 1995, Michael received an Associate Degree in Architectural Engineering from NH Technical Institute.
After graduating, Michael started out in the Residential Market.  From 1979 to 1983 Michael worked in building single family homes, interior and exterior remodeling, as well as multi-family and multi-tenant condo and apartment structures.  Wanting to apply all the knowledge that he earned in college, he melded into the Commercial and Industrial field in 1984, where as project manager for a management/development firm he was responsible for sales,  estimating,  owner  and  sub-contractor negotiations,  project scheduling coordination, and job costing.  The types of projects he was involved with ranged from pre-engineered steel buildings to conventional steel frame structures.  Projects included automobile dealerships, retail stores, office/warehouse buildings, and multi-tenant commercial condominiums, churches and schools.
Michael has enjoyed working for himself, having successfully owned his own Commercial Construction Management Firm from 1989 to the fall of 1998.  Michael managed the design and construction of High Security R&D facilities, chemical containment facilities, medical buildings, assisted living and nursing home structures, and big box retail buildings to name a few. Toward the end of 1998 and then again in 2000, Michael accepted offers to join the staff of two other successful companies in the Construction Management Field.
However, desiring to once again own his own company, Michael wanted to create a better mousetrap.  Having seen the Industry from all working application angles and understanding the areas of concern when planning, designing, and building a project, Michael decided to approach the business with a different twist.
Hence the birth of Castagna Consulting Group, LLC.
Michael's philosophy in providing many services as outlined in his company's Web site, provides the Industry Professionals as well as Owners, Real Estate Professionals, and Legal Professionals with a cut above approach to fine tuning and problem solving, as well as forensic analysis of a project.
Team building with an owner is the first step.  Gathering, producing, and assembling all the information necessary to bring a vision to reality is a demanding, and rewarding task.  It takes experience, knowledge, and understanding to be able to pull all the pieces of a project together in a way that is comprehensive, effective, and cost efficient.
Michael describes the corporate philosophy in his own words: "The owner's not in the construction business, nor should he be expected to be.  The owner, although an integral part of the project team, doesn't have to get involved with the day to day activities of a project.  Our role is to act as an owner's professional consultant or a client's extension as part of his team looking out for his best interest."
"We believe in giving the owner what he needs……no more and no less.  Our budgets are accurate and all inclusive.  Nothing is left out.  The one thing an owner doesn't need is surprises later on."
Those close to him add that Michael comes across very credibly. He goes out of his way to insure that the corporate client and their staff look good.   People who have worked with him in the past, owners, architects, engineers, subs, want to work with him again. That says a lot.
As Kevin McCarthy of The Rockport Company adds, "It's very important nowadays to have people who can not only provide great service, but does it on a timely basis yet remain cost-effective.  Our experience in working with Michael has demonstrated he provides all three".
Experience the Peace of Mind that working with Castagna Consulting Group, LLC will bring to your project.